WEEKLY INDEPENDENT READING LOG (IRL)
Here is the image of what a correctly completed Reading Log could look like,  which was demonstrated and discussed in class:
NOTE: The directions for the new "Weekly Focus" is posted on the board and discussed in class at the beginning of every week (look at the Weekly Assignment Calendar page on this site for the current Weekly Focus). The "Evidence" section is where the activity described in the Weekly Focus section of the board is completed.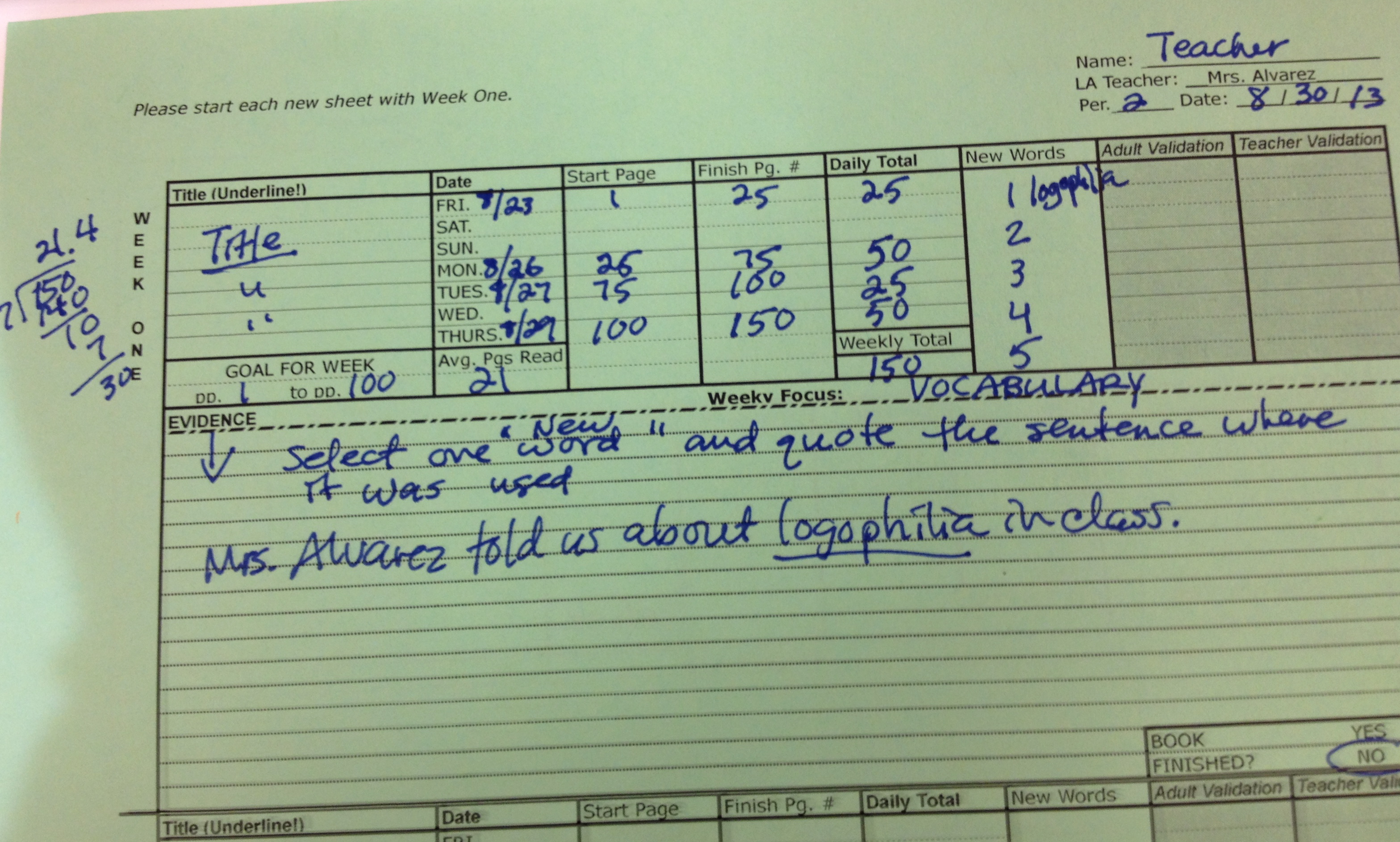 NOTE: The image above is only an EXAMPLE.  The Weekly Focus changes each week.
Each section of the log is worth a certain amount of points:


Title, Dates, Start Page/Stop Page, Daily/Weekly Total, and New Words sections = 10pts each.  
The Evidence section = 40pts
Book Finished section = 5pts
The log is not graded unless/until there are parent or adult initials and is immediately returned to the class Graded Paper folder for the student to retrieve and get the required initials. Reading Logs submitted without a name are not graded and placed in the Lost Paper folder along with all other work submitted without a name.  It is the student's responsibility to retrieve their work from both areas.